Ray and Charlene Notgrass from

Notgrass History are doing a Texas Tour after their time at the Texas Homeschool Convention.  On March 3rd, they will be in Houston at Home Education Partnership and at the Homeschool Store, with events in the morning and afternoon.  The events are free, but we ask you to register so they know how many are coming.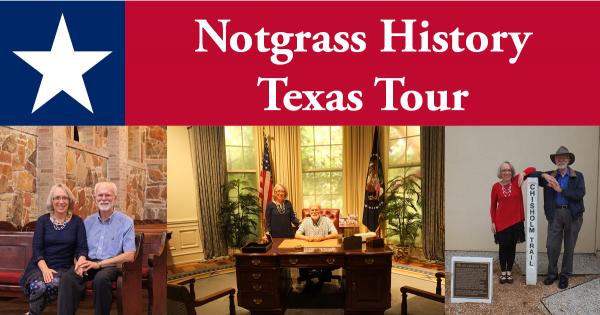 Ray will share fascinating stories from American history, looking at how faith, compassion, and determination have motivated people to work for the greater good. Charlene will talk about how you can use field trips near and far to learn about history, even with limited time and a limited budget.
Great fun and learning in a quick local workshop with time to ask questions at the end.