Ed Turose, founder of The Focus Life Institute, is inviting homeschoolers to his free workshop on July 28, 2023 from 1-4PM at 4 Corners Conference Center, 130 Agg Rd. Tomball TX 77375. The Focus Life Institute workshop delivers the essentials skills needed for individuals and students to be prepared and advance in their careers and in the workplace. Ed has a passion to equip, train and mentor individuals with the practical skills to impact and positively influence society.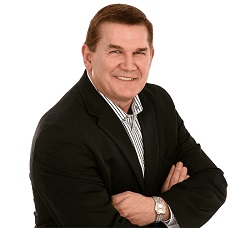 Ed has over 40 plus years of leadership and business experience as a people manager, trainer, consultant and strategic planner for two Fortune 500 Companies. Including manager and trainer at Uni-Lever and the Coca-Cola company. Ed's practical expertise as a behavioral, Fortune 100 manager and trainer provides the basis for this workshop.
Parents have the greatest influence in helping their child identify a clear and concise career path and to be prepared with the essential soft skills for the workplace. This workshop will touch on entrepreneurship. Identifying the characteristics of great entrepreneurs, focusing on innovation, concepts, execution, and solutions, and constructing a business plan are the elements that will prepare those who desire to achieve their own future business.
Sign up ahead of time for your free goodie bag.